CANADIAN CUSTOMERS GO HERE
CANADIAN CUSTOMERS GO HERE
Frequently asked questions
Scotch Whisky Advent Calendars
Scotch Whisky Advent Calendar: Why are the whiskies 50mls? That's a lot of whisky!
---
We believe in sharing. 50mls gives you the option to share with a friend ... or not. Some like to taste half and go back and do it again to compare their favourites. Some like to experience whisky in slow motion. Because it takes longer, it takes more whisky. It's a fact!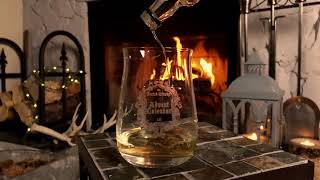 ---
Are all the whiskies in the Advent Calendar really from Scotland?
---
Yes! All the whiskies in our Scotch Whisky Advent Calendar are "Scotch". In order to be called "Scotch" the whiskies have to be distilled and bottled in Scotland.
---
I've heard that most of the whiskies are from a single barrel. Is this true?
---
You heard right! We don't simply buy bottles of whisky and re-bottle them or buy minis off the shelf. We go to Scotland every year and pick barrels of kick-ass scotch ourselves. This whisky has never been bottled before and is exclusive to our calendar and you. Once a barrel is empty, it's gone ... forever. for·ev·er
/fəˈrevər/ adverb 1. for all future time; for always.
"he would love whisky forever" 2. continually.
"she was forever trying new and exciting whisky"
synonyms: always, continually, constantly, perpetually, incessantly, endlessly, persistently,
repeatedly, regularly; nonstop, day and night, 'morning, noon, and night'; all the time, the entire time;
informal 24-7
"he was forever disappointed with socks and ties" adjective informal 1.lasting or permanent.
"these people need whisky forever" Examples of forever in a sentence "I've been waiting forever for the perfect gift for my husband" "I will forever buy him a Scotch Whisky Advent Calendar for Christmas" "He's forever grateful"

---
Are all the whiskies different in each edition every year?
---
You bet! Every Edition of the Scotch Whisky Advent Calendar contains new and never before seen Scotch whiskies. Exclusive to our calendar and you! SPOILER ALERT! Go HERE to see all the past edition whiskies.
---
Why should I buy this for my partner?
---
Because they're sick of getting socks ... even really cool ones.
---
---
Have a question? Ask us.